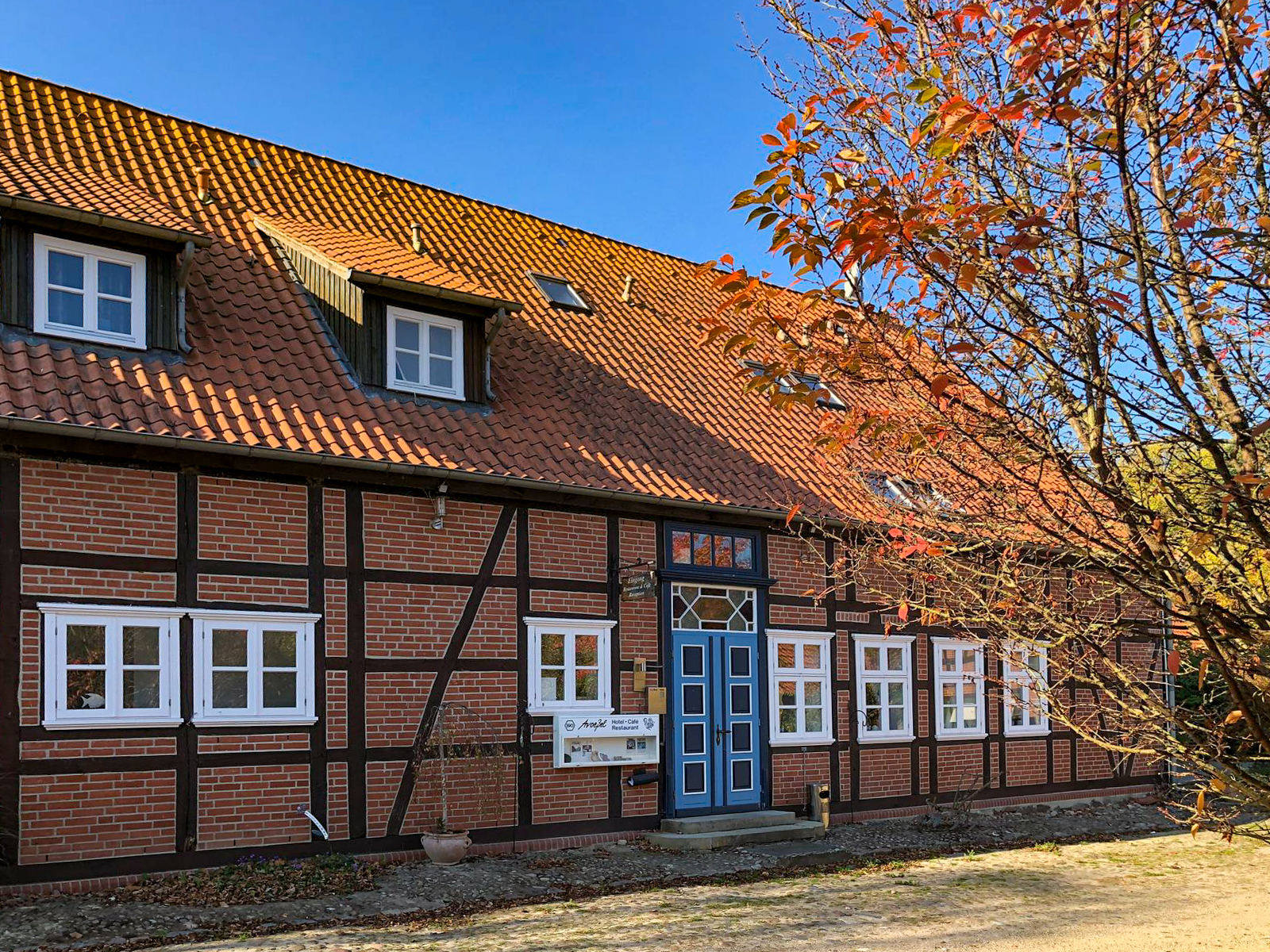 You just want to switch off for a few days and come to yourself? You will find pure peace and quiet in the great outdoors as well as good conversation. Because with us, physical and spiritual well-being are combined. As your hosts and trained coaches with many years of experience, we always have an open and professionally trained ear for you.
With us you can book coaching and vacation from one source. We put together your ideal wellness package for senses and soul. How about a weekend in one of our historically yet comfortably furnished rooms? Imagine traveling comfortably by train to the ICE train station in Uelzen and being picked up by us. Already the journey through oak and pine forests as well as along avenue roads with a wonderful unobstructed view will transport you to another space and time. Perhaps you will discover a deer or a stork in the field.
During your stay, our family-run team will take care of you according to the motto "Welcome to friends". After a quiet night and a delicious breakfast, you can get your stress off your chest in a professional setting. Afterwards you might go on a bike tour or an excursion to one of the numerous artisans or historical sights of the Wendland. The next day we take up your topics in another coaching session. On the return trip, you will feel as light and liberated as the light-flooded landscape.
Does this sound like a dream weekend? Contact us and we will put together your wellness package for the soul.